Amsterdam has gained a new, self-willed gallery for contemporary art with a socio-political message; Power of Art House. It's the first Gallery for Political Art in Amsterdam. Provocative, alienating and bold. Power of Art House opens its doors on 1 October 2018 at Entrepotdok 26 in Amsterdam (The Netherlands) with the colourful exposition 'It's all about Power', starring remarkable world leaders. Three international rebellious artists reflect on the relationship between power and counterforce: CSAR (the Netherlands), Antuan Rodriguez (Cuba/United States) and INDECLINE (United States).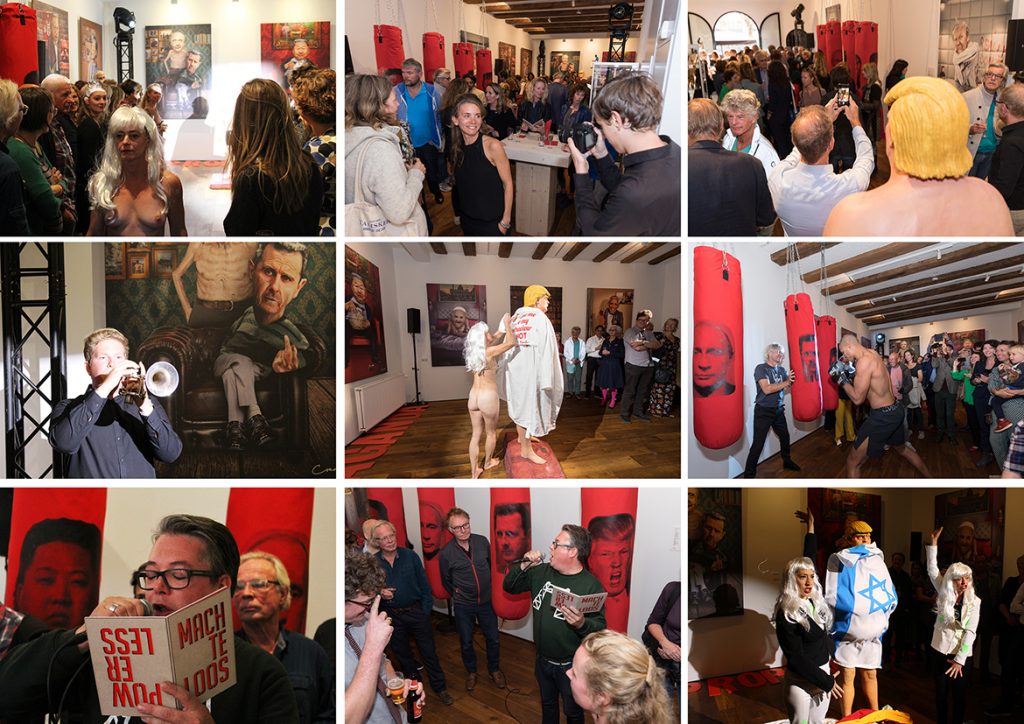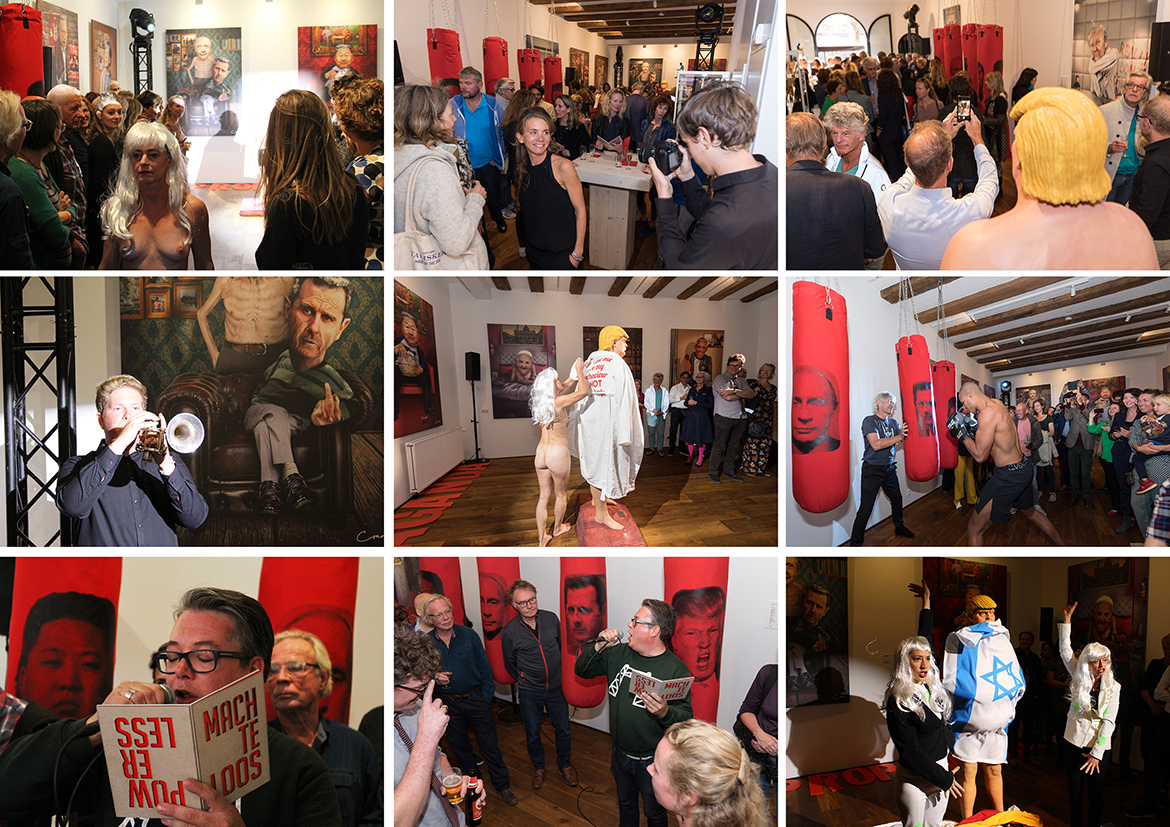 The razor sharp portrait series Powerless by anonymous artist CSAR shows leaders such as Putin, Assad, the Pope and Zuckerberg reflecting on their lives twenty years from now, showing personal frustrations, traumas and despair. Who are these people if they are no longer in power? The art work investigates the thin line between having power and being powerless. The portraits are accompanied by short satirical stories written by Jeroen Teitler.
Antuan Rodriguez presents the interactive installation Left or Right, in which the audience can express its emotions through boxing. It is like a healing project. This interactive installation depicts different world leaders and tyrants, and allow the spectator, through the punching of the ags, to release anger, hatred, and resentment. This release of negative emotions transforms these objects into tools of detoxification and mental healing.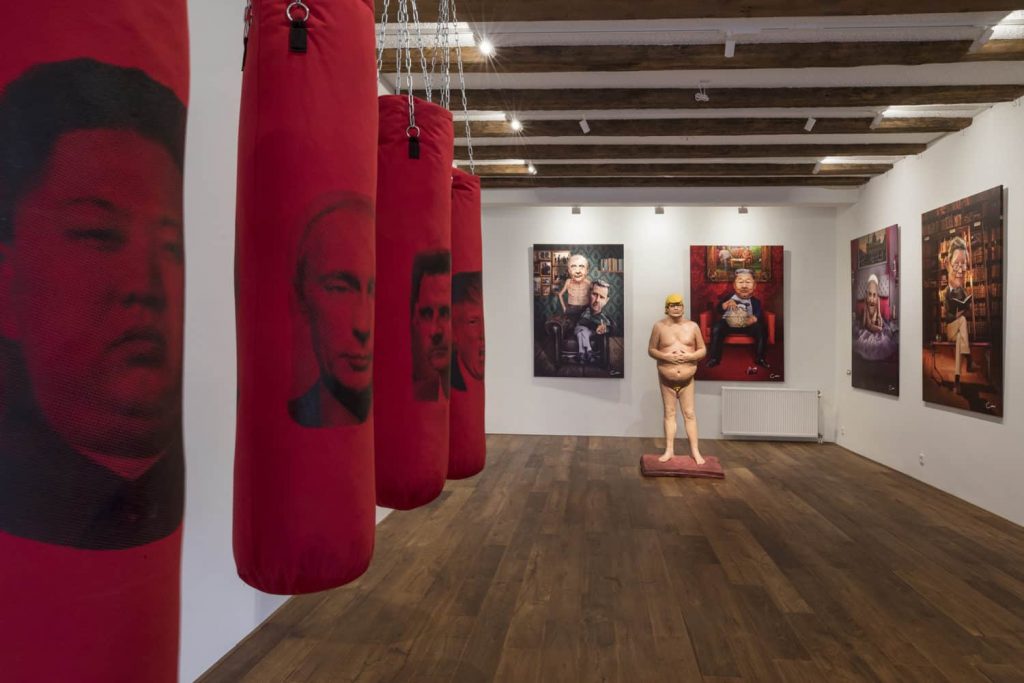 The Emperor Has No Balls by activist art collective INDECLINE shows a provocative sculpture of a stark naked Donald Trump. The statue caused a lot of controversy in the US. Five statues were installed in Cleveland, Los Angeles, New York, San Francisco, and Seattle in 2016.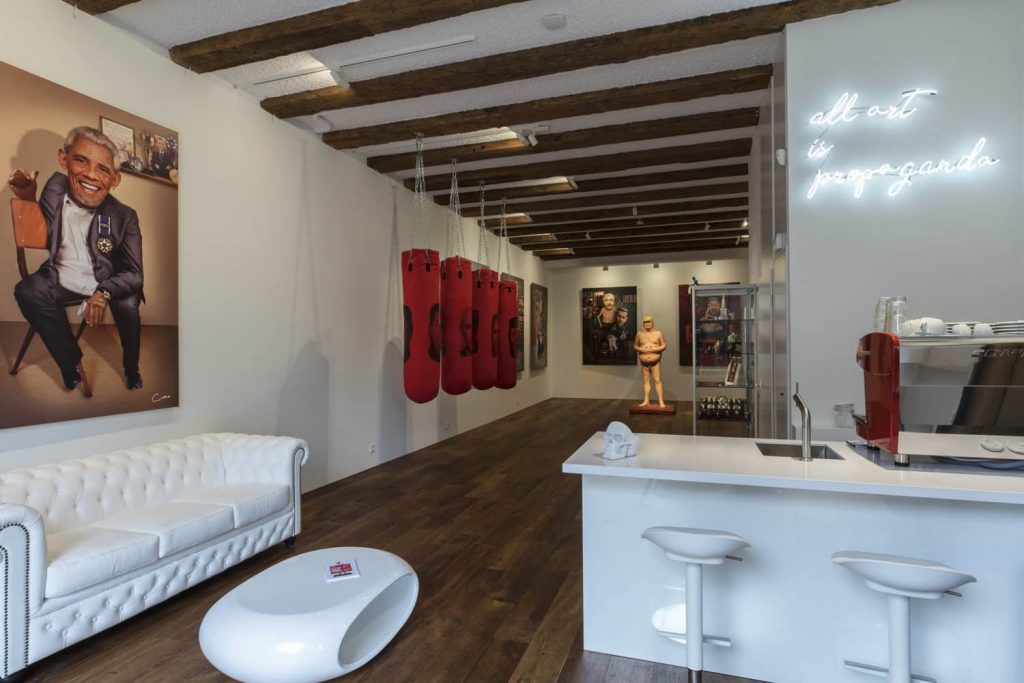 Art Space for Creactivism
Opening its own gallery, Power of Art House expands its activities and lets art play an even more prominent role. Art and activism will blend at the gallery. The well-designed exposition space at the Entrepotdok in Amsterdam has a beautiful height and is located in a former, historic warehouse complex, at walking distance from the Hortus and Artis. The Art Space for Creactivism will present surprising and sometimes uncomfortable expositions with intriguing work form (inter)national, socially engaged artists about social and political themes. 
Interview with Saskia Stolz on New Business Radio (in Dutch):
radio.people-power.nl/saskia-stolz
Power of Art House
International Platform for Artivism
Entrepotdok 26
1018 AD Amsterdam
Opening hours gallery:
Wednesday – Saturday: 1 p.m. – 5 p.m.
More about the exhibition 'It's all about Power'