This exhibition is expired
Who owns the Truth?
Artist CSAR has turned the art space into a bizarre, alienating experience. His absurdist objects, accompanied by satirical texts by Jeroen Teitler, radiate an almost perverse joyfulness. The central thread is the question: who owns the truth?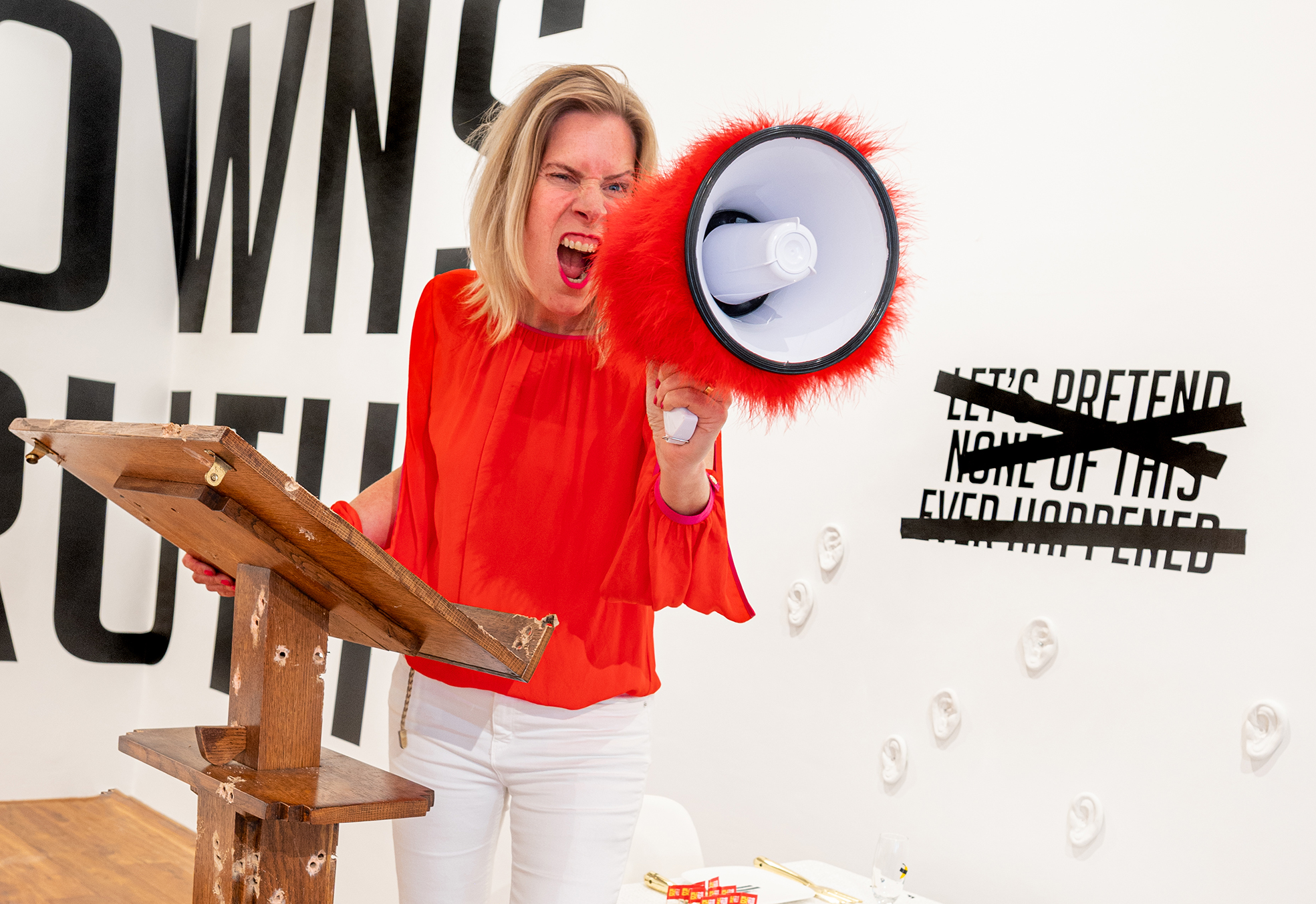 Room full of absurdities
An enormous McDonald's clown is about to hang himself from the ceiling. In his hand a letter that says 'Sorry'. On the wall, people can read what drove him to his act of despair. On another wall we see a portrait of KFC founder Colonel Sanders, lovingly surrounded by chickens and chicks. "There has never been real chicken in KFC's menus," he says.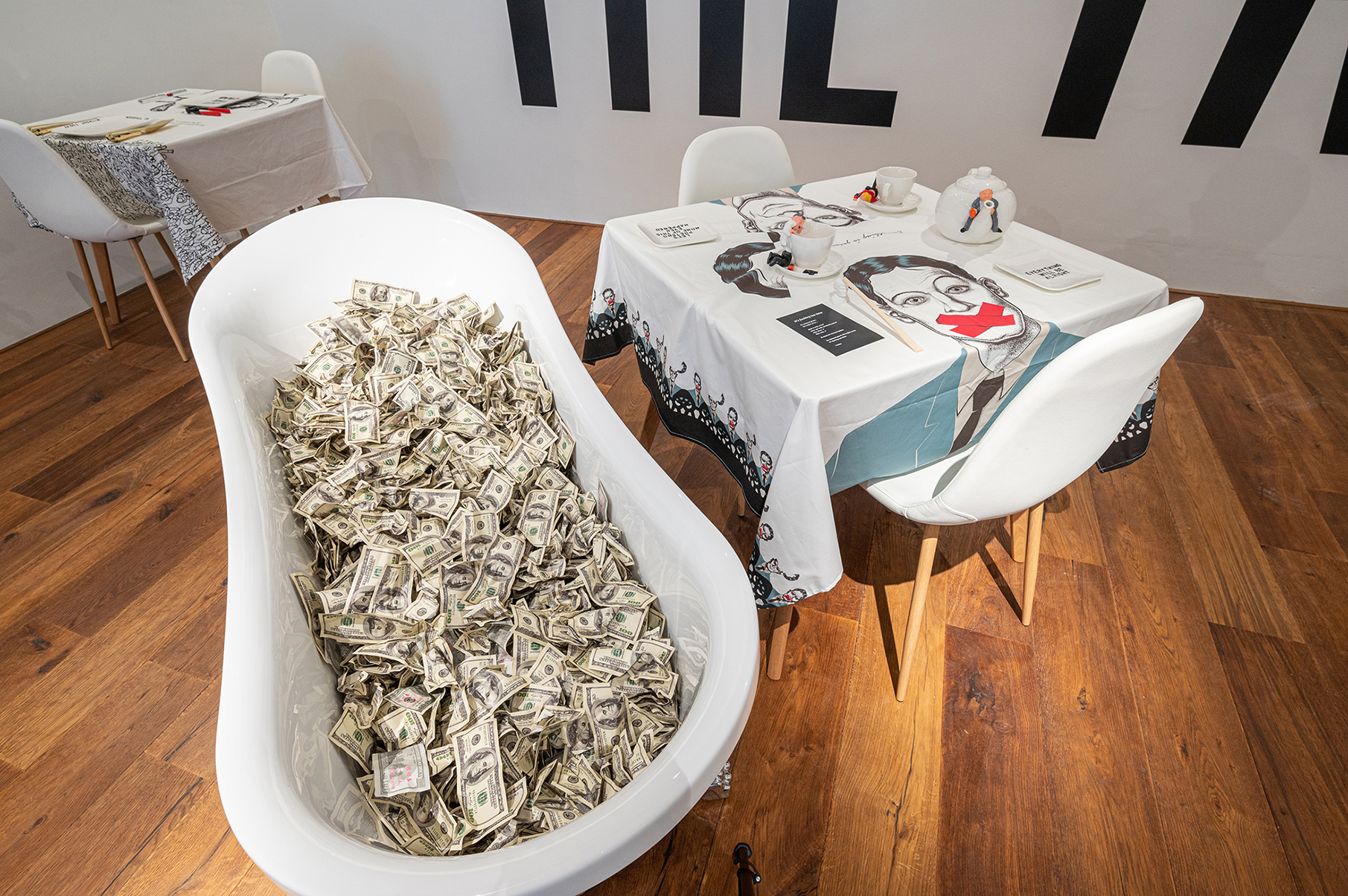 Picture yourself a millionaire
In a classic bathtub – filled with one million dollars – the audience can literally swim in money and have the illusion of being a millionaire. It is a gift from Starbucks to the citizens of the Netherlands, to thank them for the deal with the Dutch tax authorities which has cost the treasury millions of euros. "With us you literally swim in money," says the Power of Art House.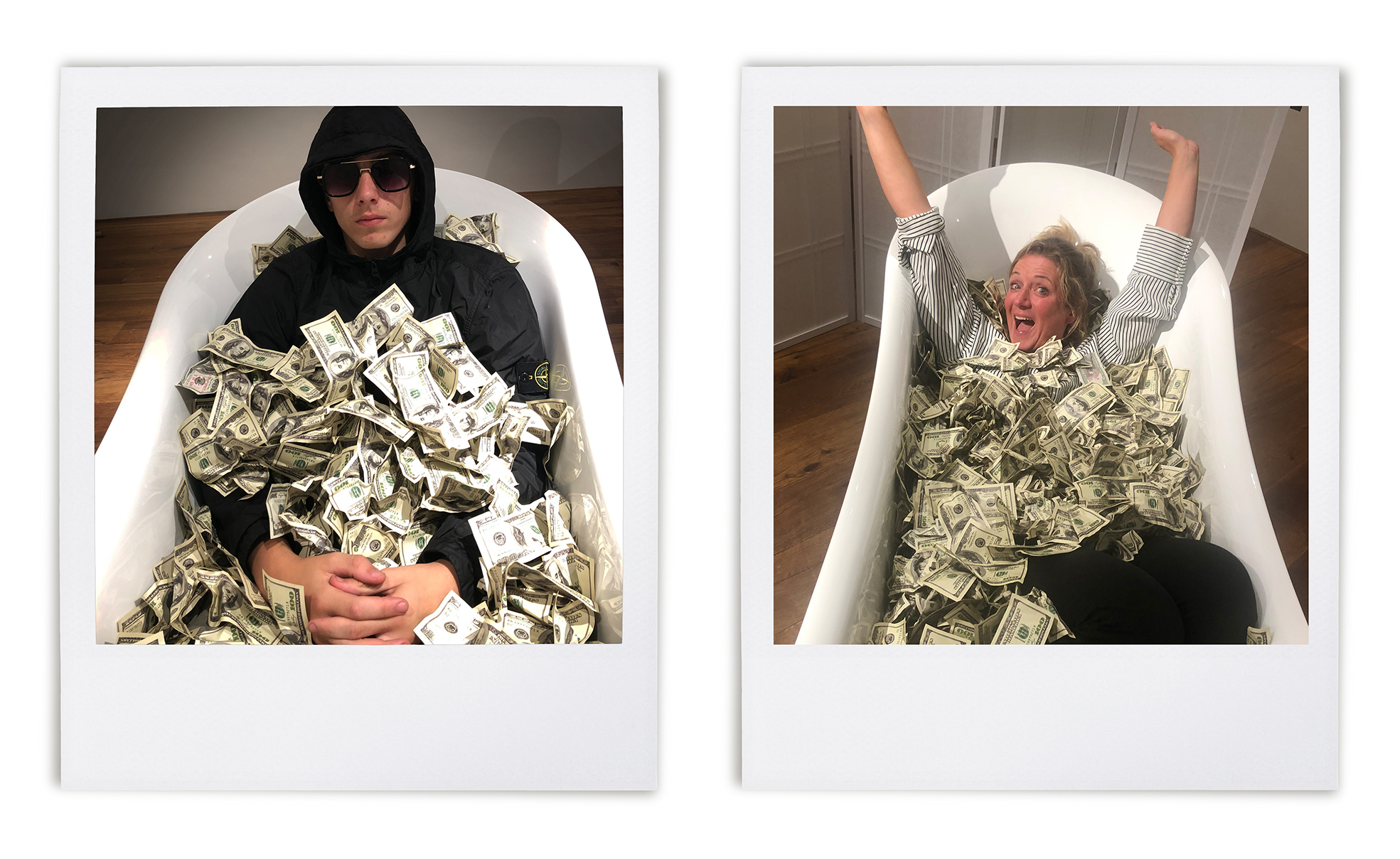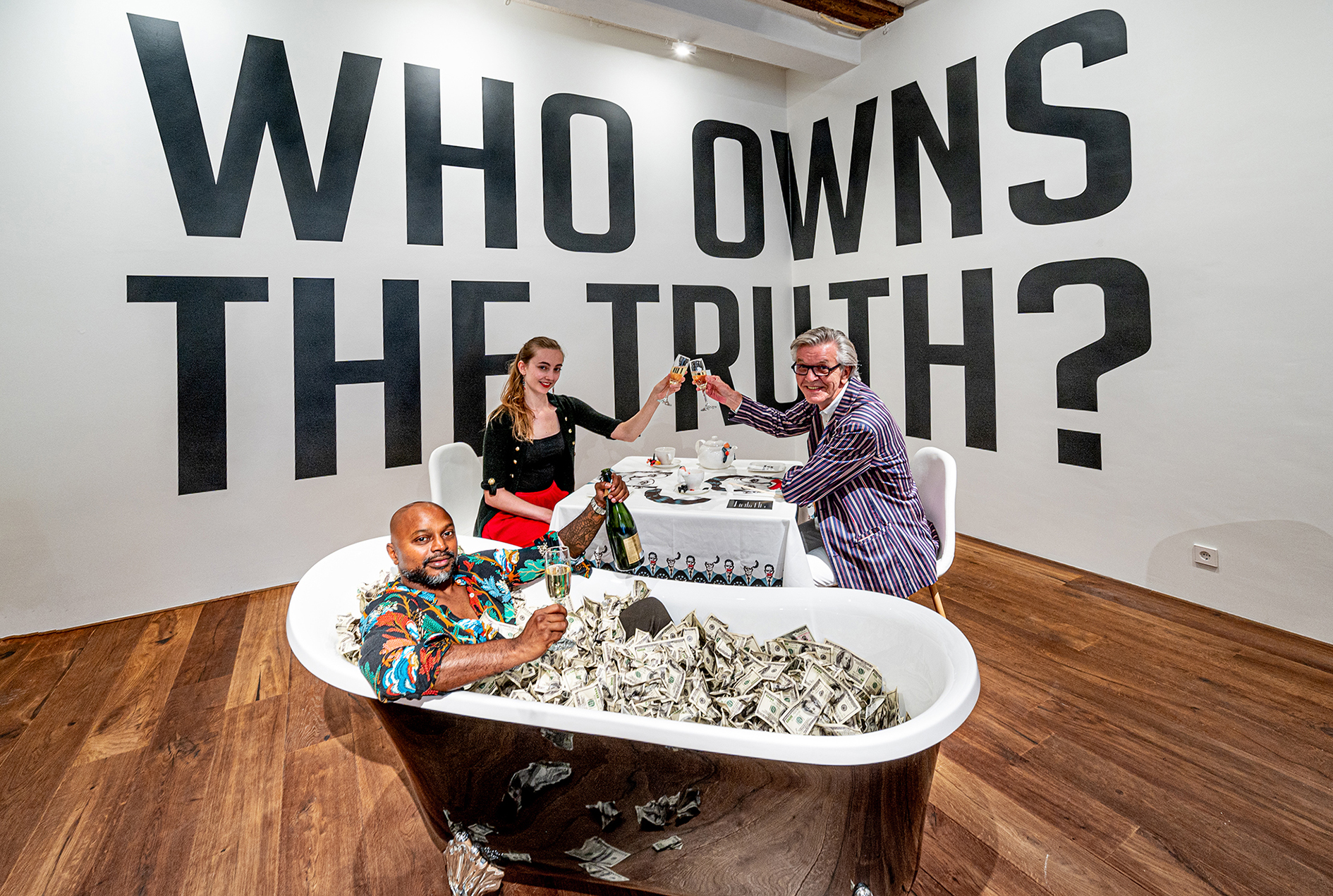 Manipulation and propaganda
The art objects satirically illustrate the mechanisms which blur our worldview. Like the often one-sided and/or sensational media, the manipulative propaganda of politicians, the static of our Internet bubbles, the misleading and opportunistic communication of large brands and multinationals, and the world-wide data dictatorship. At the same time, the visitors have a mirror held up to themselves: what are our own responsibilities in this? Why do we allow this to happen and what makes it so difficult to break these mechanisms?
"Everything is quite over the top and inspired by clichés. The concept therefore isn't really suited for people who take everything – including themselves – too seriously. But of course there is a critical message behind it," says the Power of Art House.


Power of Art House: inspire, provoke and invite
The Power of Art House wants to inspire, provoke and invite people to a conversation about social and political themes. ThePower of Art House asks question without giving answers. We regularly organize small events, such as the monthly Fucking High Tea, where the audience can enjoy a classic high tea and be entertained by rebellious spoken word artists. Additionally there are thematic meetings about subjects such as data dictatorship, Internet bubbles, government propaganda, present-day journalism and whistle-blowers.
Artistic intervention at home
People can also stage their own artistic intervention at home with the rebellious products of the Power of Art House. All art objects in the room are for sale. From the table cloth, table ware and champagne glasses to the classic bathtub filled with one million dollar. With the purchase, the buyer supports the work of the Power of Art House.
Contact
Power of Art House 
Entrepotdok 26
1018 AD Amsterdam
The Netherlands
info@powerofarthouse.nl

Opening hours Art Space
The Art Space is closed at the moment.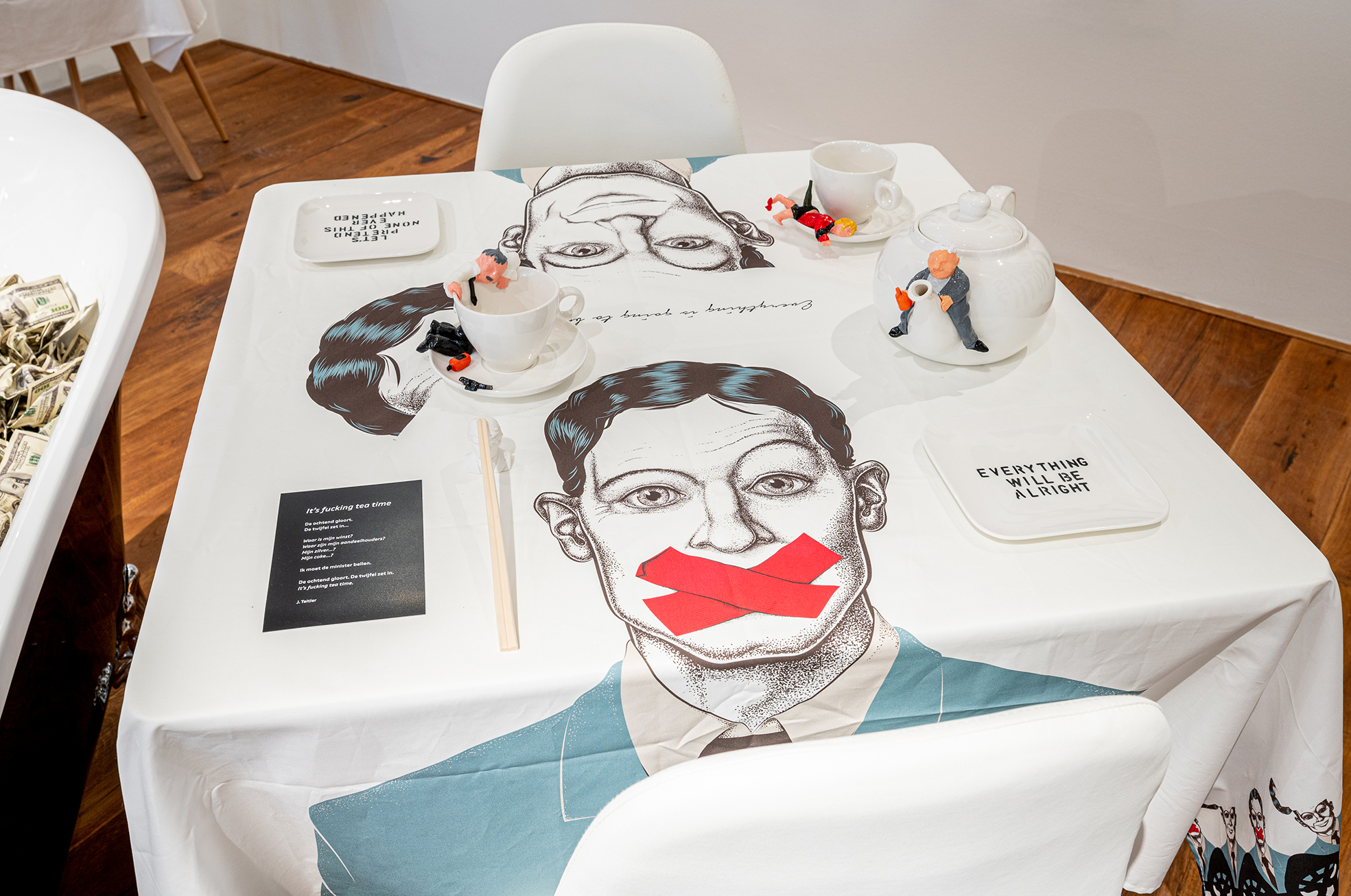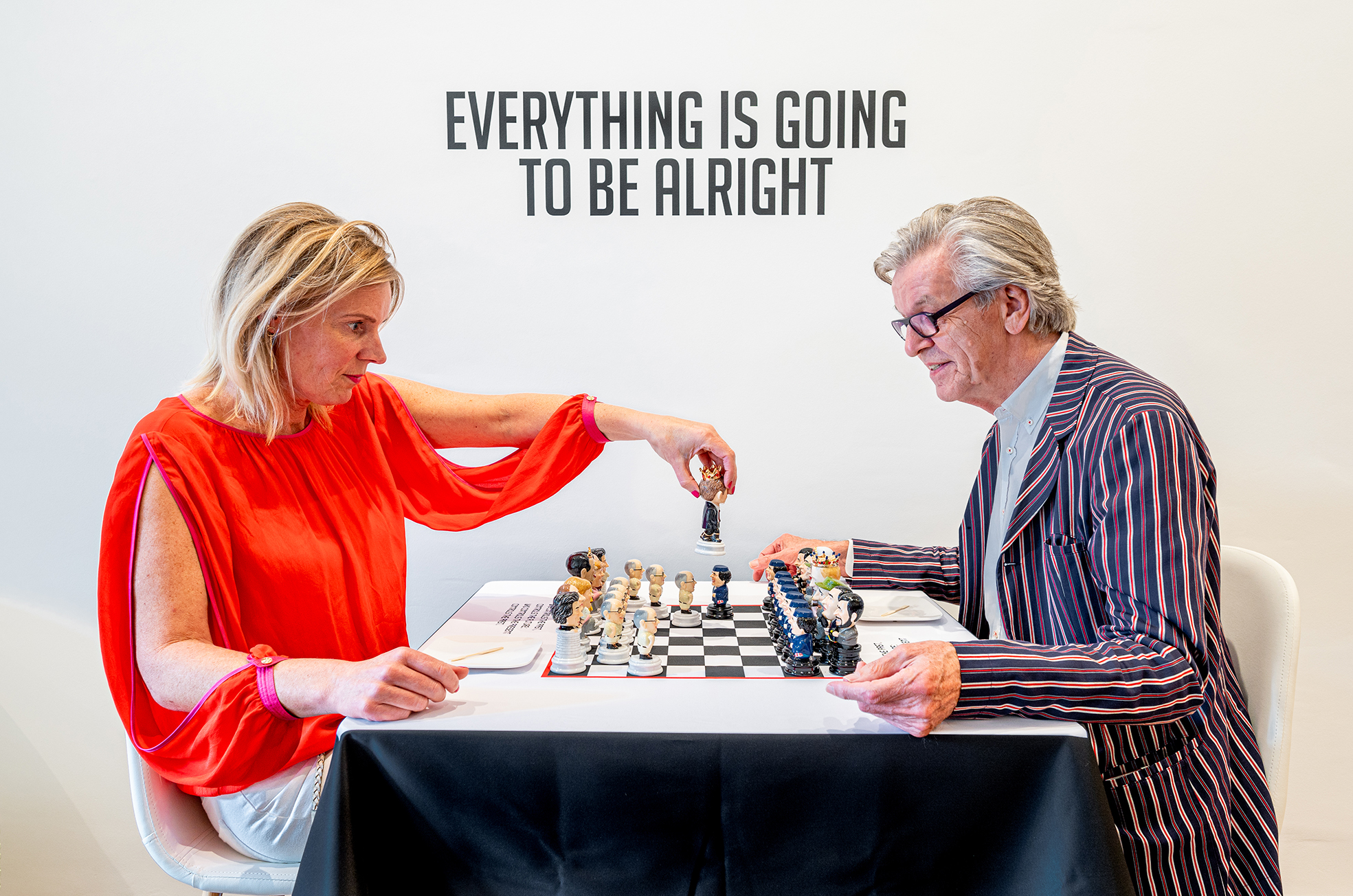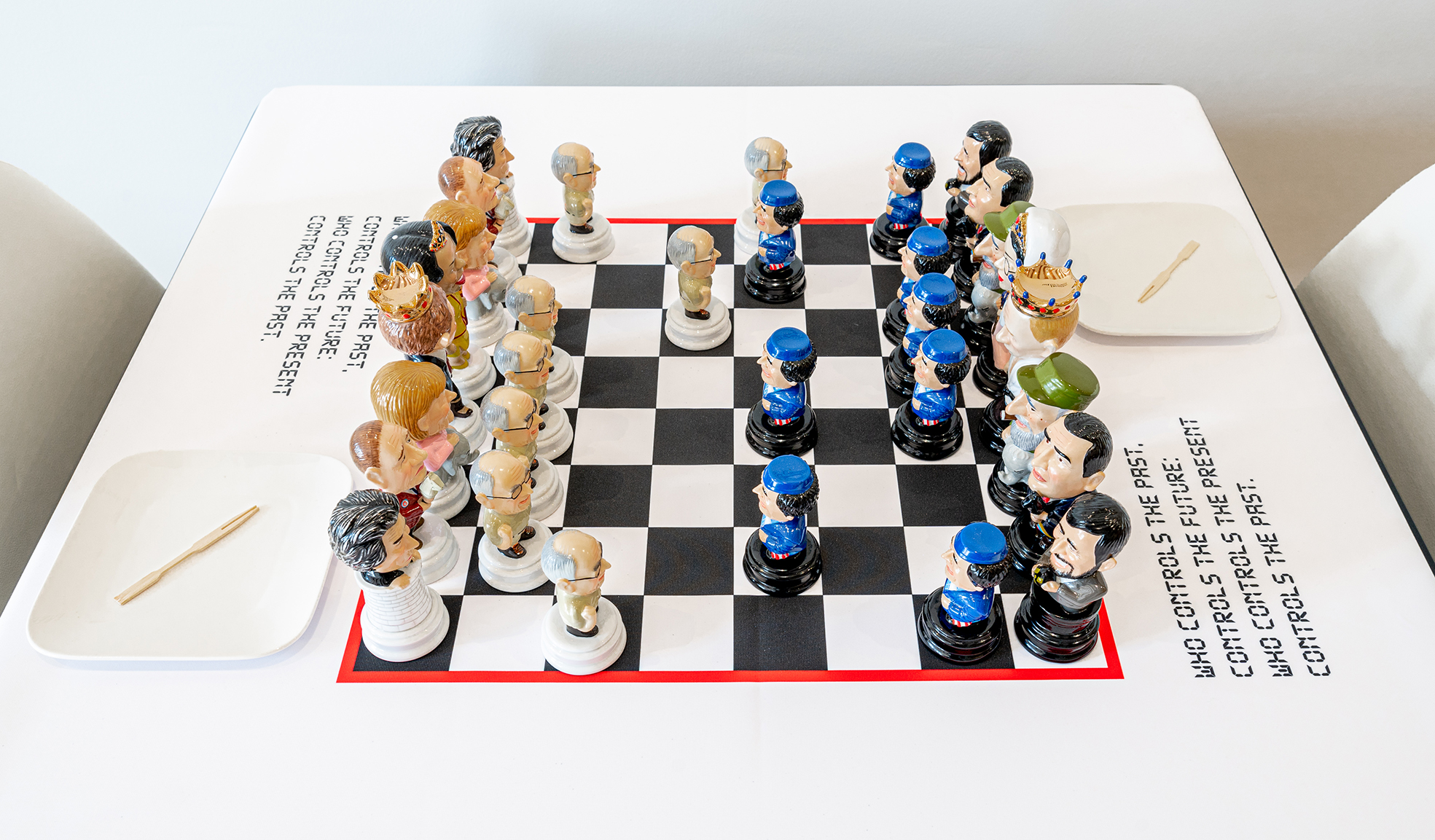 Photo's ©Alphons Nieuwenhuis