10,000 missing refugee children
In 2015 more than 10,000 refugee children disappeared in Europe. The European Police Office (Europol) fears that a lot of these children fell in hands of criminal organisations that abuse or exploit children. In the best scenario's those lost children have been traveling to another country and are reunited with family. But a lot of them are being used for child labour or prostitution, or killed for their organs. 

Art intervention
We – Power of Art House – wonder why there isn't any website with all descriptions of lost refugee children published? If there is a child missing in The Netherlands, an 'Amber Alert' is being spread. Why this is not done and why we can't find any information about these children? In what way could European citizens help finding back these kids?
Read more: www.lostnotfound.eu
In the upcoming months we want to search for answers to these questions and call out to the European Union to take up responsibility and do something in order to track back the lost children and prevent that other children will get lost. We will initiate our research and campaign in collaboration with a variety of experts and journalists like Lost in Europe. On the moment we are preparing an art intervention to raise awareness for these lost children.
Creative Concept
To attract attention, we will turn hundreds of refugee children's clothes into golden clothes (clothes we have found on several places mostly in forests). The golden color will trigger the public to take a closer look and poses a number of confrontational questions: what would it be like if these children had been rich? How much are these children worth to us? Do we think it's worth searching them?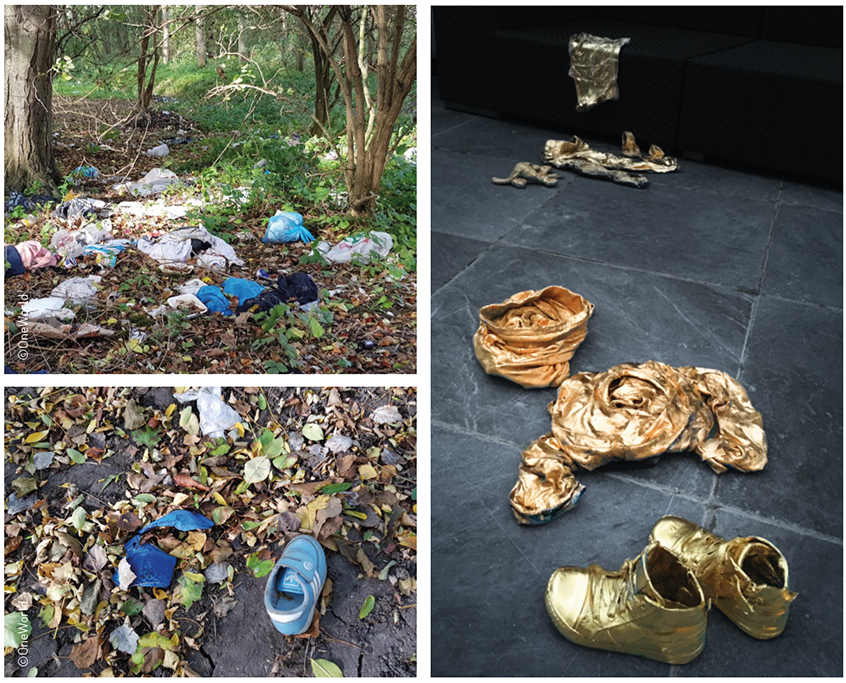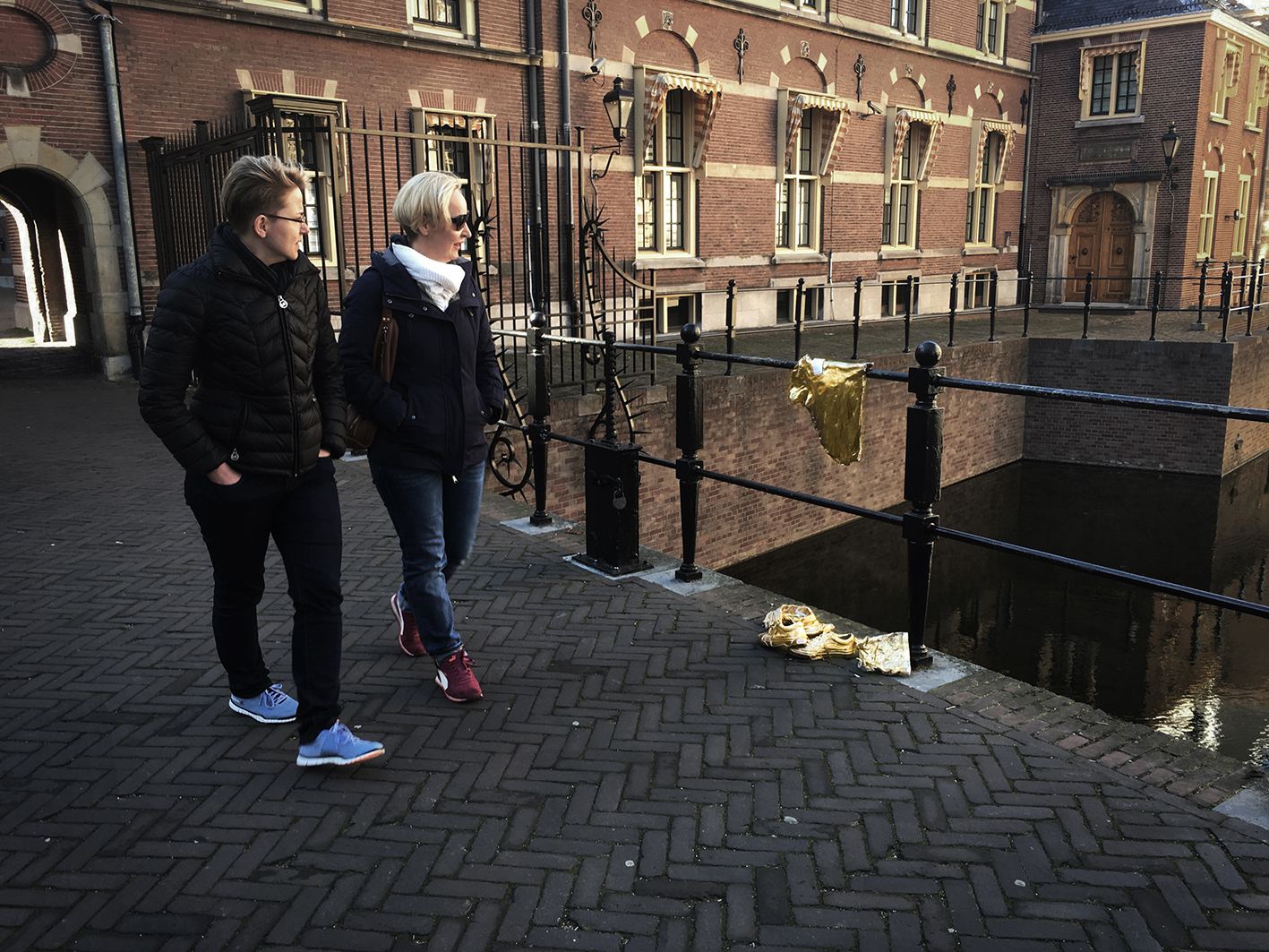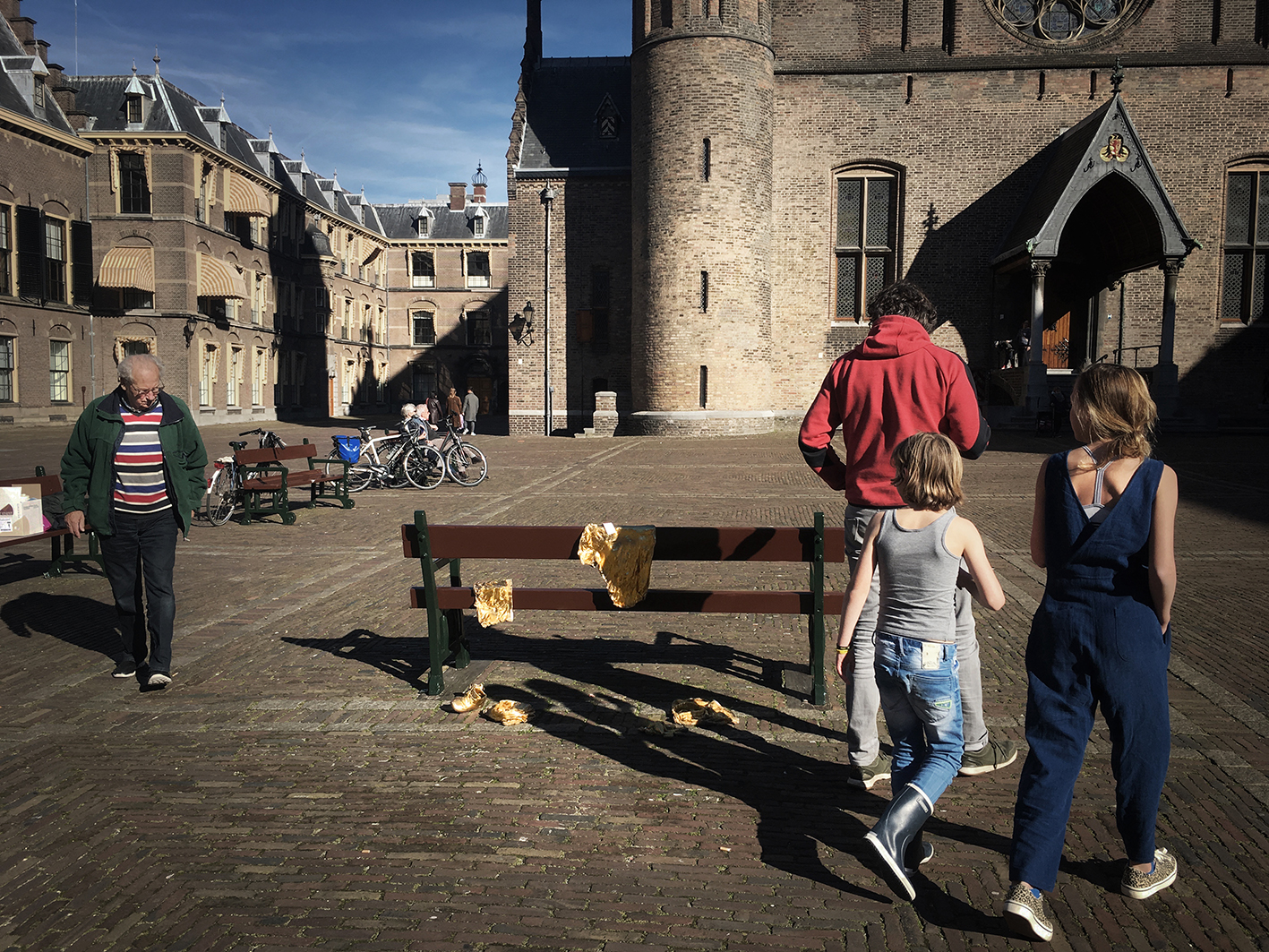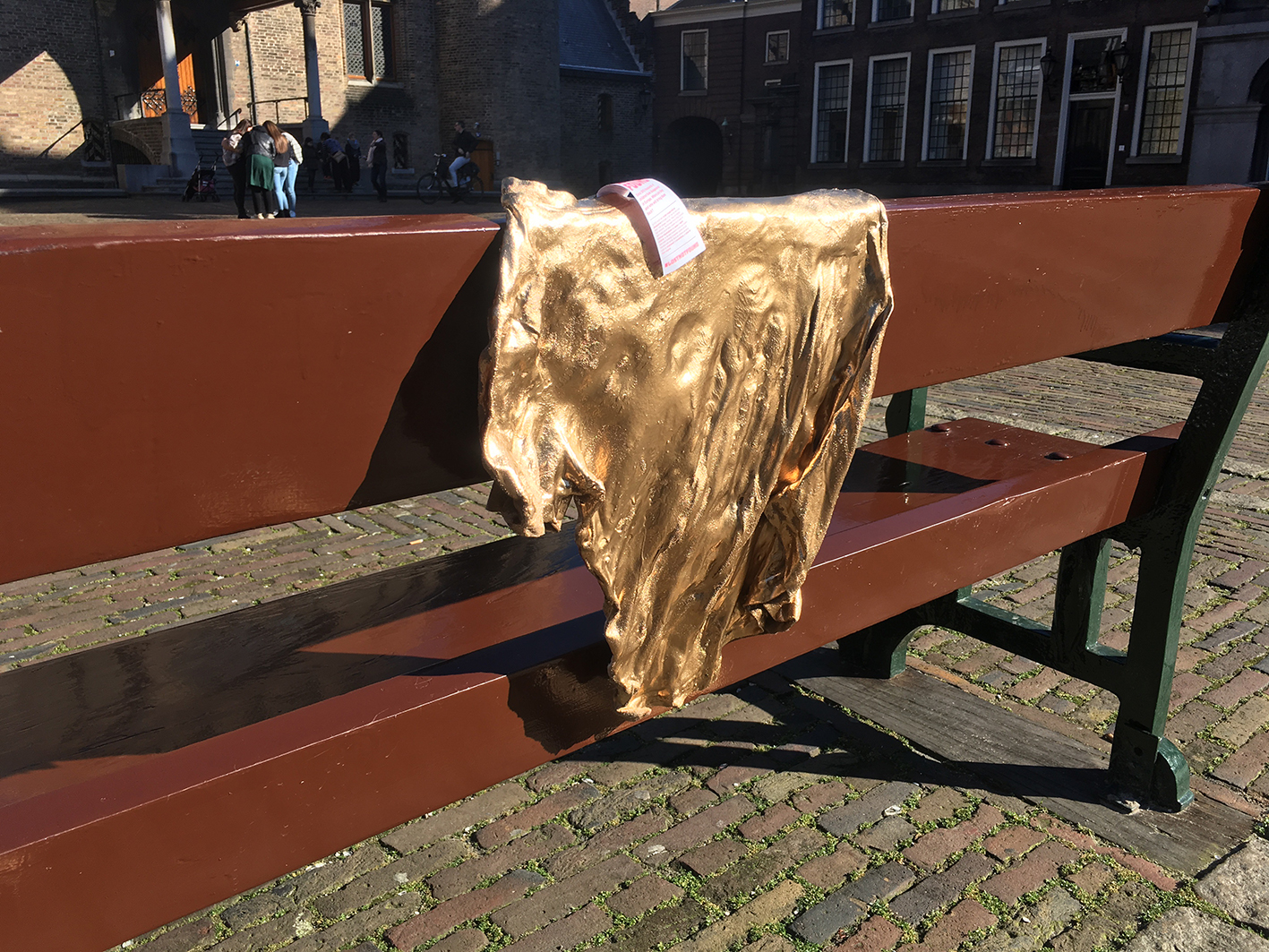 A label is attached to the clothes on which you can read some explanation of the project and a link to the website: www.lostnotfound.eu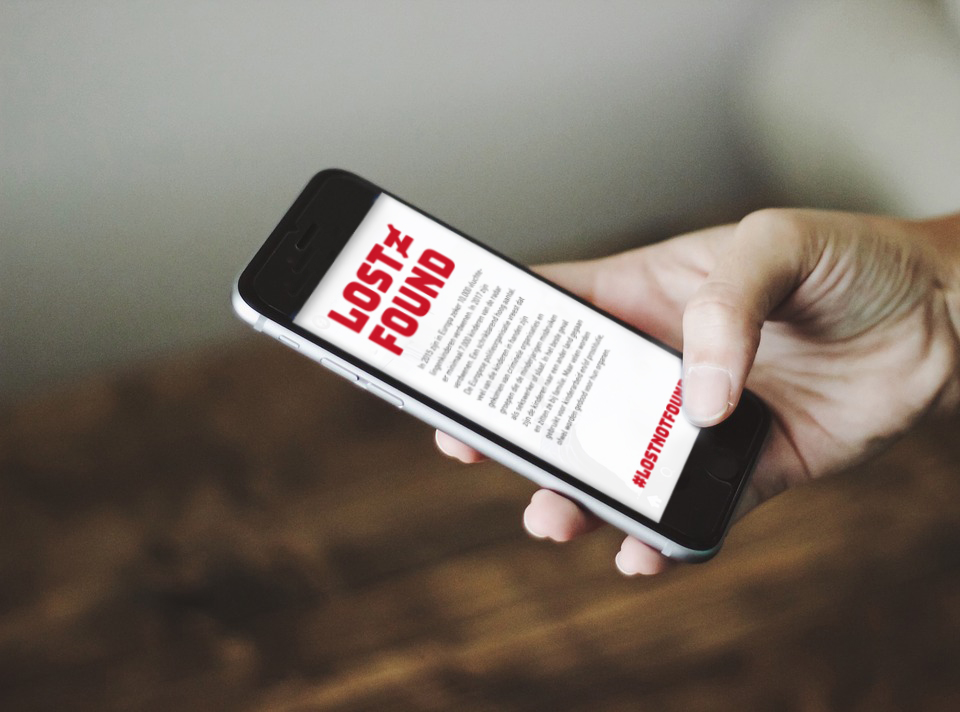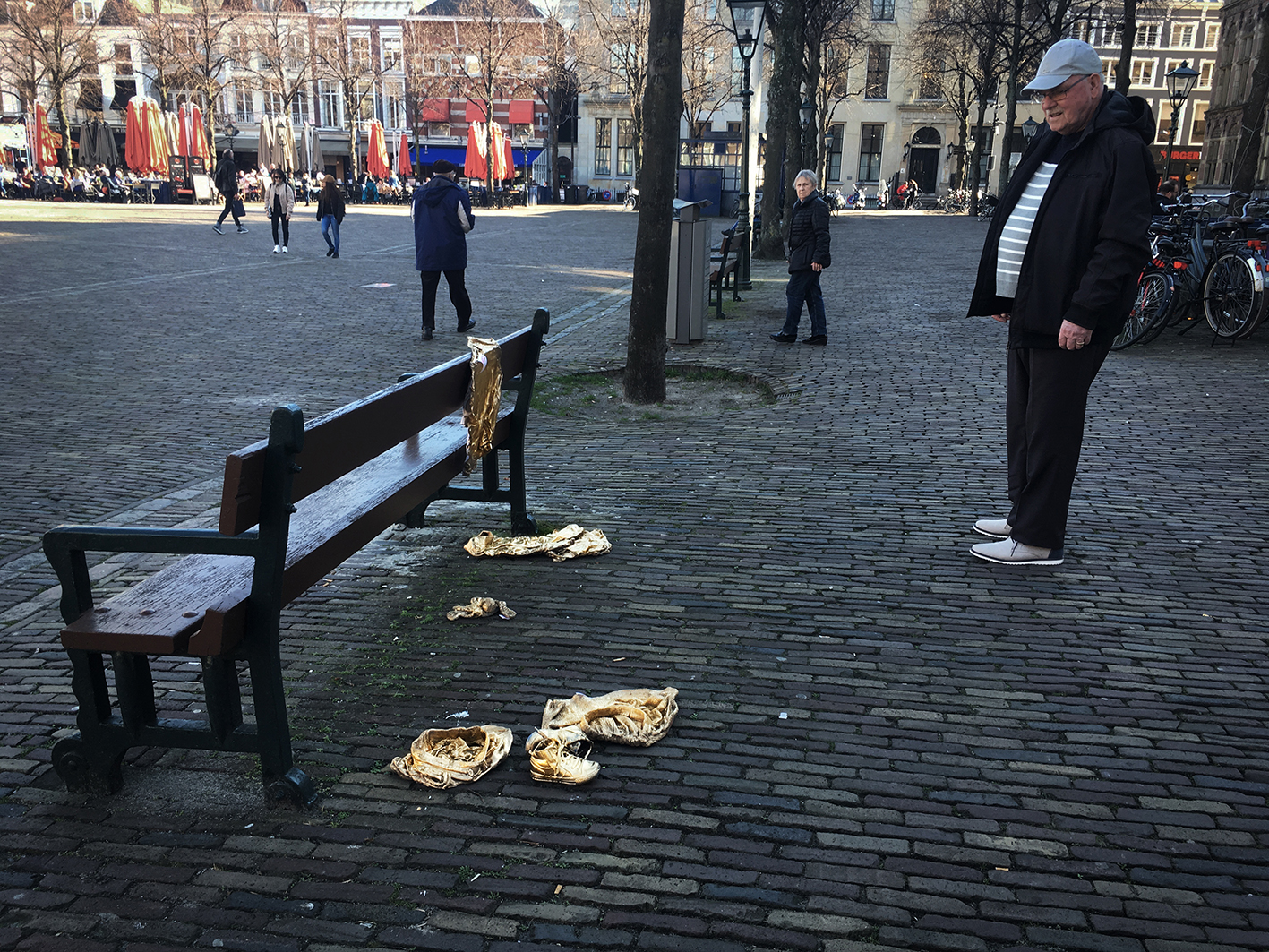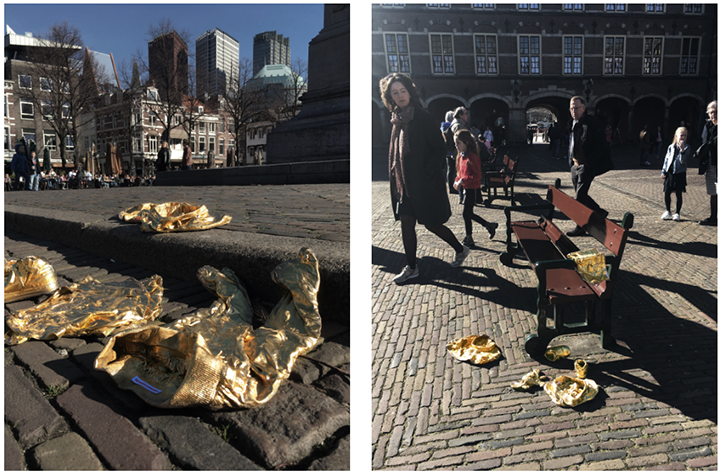 Tour
First we will spread hundreds of golden children's clothes around 'The Binnenhof' in The Hague (The Netherlands) to:
A- raise public awarness for the missing kids
B- call out policymakers and politicians to take responsibility for all these lost children.
In the beginning of May we will start in Brussels, because of the European Elections in May 2019. After Brussels we will go to Berlin, Strasbourg and Geneva to finally end up in Vienna at the UNHCR office.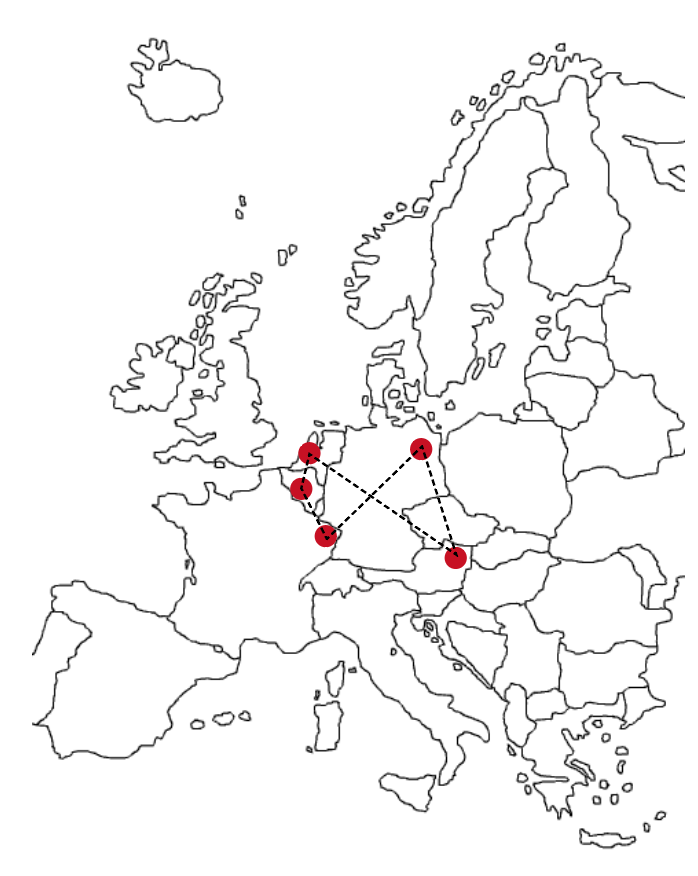 Do you want to stay updated about this project or maybe you would like to give us a helping hand… 🙂 please send a message to: saskia@powerofarthouse.nl